OPTIMIZE YOUR SOCIAL MEDIA MARKETING TOOL AND GAIN WEBSITE TRAFFIC IN CHINA.
NWITC GROUP PARTNERING DIGITAL MARKETING CASE STUDIES IN CHINA
Here are some companies that worked with us to set up their online presence in China with a strong social media strategy.
MORE ABOUT OUR CHINA SOCIAL MEDIA MARKETING SOLUTIONS
SOCIAL MEDIA STRATEGY & PROMOTION
Each social network has its own entry requirements. Generally speaking, a lot of paperwork needs to be done - in Chinese - to open an official / verified Chinese social media account. If you do not have a Chinese business license, it will be more complicated and we strongly recommend that you hire an agency to do it. We help select the right platform for your needs. Finally, we create a customized social media strategy based on your target and budget.
PROMOTION AND COMMUNITY MANAGEMENT
Promotion is a big part of our daily work for you. Our goal will be to find new potential customers, turn them into fans and make sure they stay loyal to your brand. Social Media also mean community management. You need to lead the narrative, respond tactfully to reviews, help visitors with their questions, guide followers, and keep them entertained. Your community manager will be the face of your brand on social networks, it is better to be picky when choosing.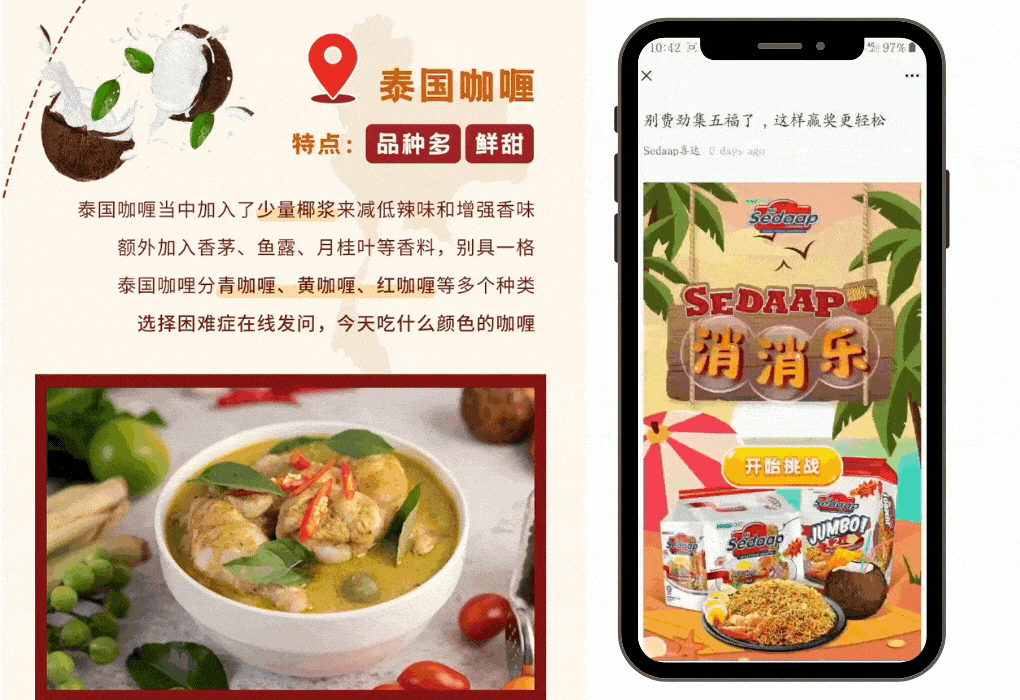 WECHAT MARKETING AGENCY
If there is one Chinese social network that foreign companies cannot avoid, this is it. With its 1+ billion active users, WeChat is not just a messaging app, but an entire ecosystem with great influence in the day-to-day lives of Chinese people. The app is so big that a non-present brand shoots itself in the foot when it comes to credibility.
WEIBO MARKETING AGENCY
Weibo an open social media channel where Chinese people go to get the latest gossip, follow trends and find information about current topics. It is an excellent marketing tool for brands to grow their awareness and become viral, as well as for paid advertising. We help you with your Weibo paid advertising campaigns, Content creation, Fan Headlines, Fan Tunnels, and so on.
LITTLE RED BOOK AGENCY
Little Red Book also called "Xiaohongshu" or RED is a Chinese social media (100 Million MAU as of 2020) that specializes in high-end products. primarily for Chinese women aged 18 to 35, where people sharing the same ideas, their opinions, bargains and buying tips. Little Red Book, by its user-generated core, has become the reference app for word-of-mouth marketing.
KOLS MARKETING AGENCY
The majority of consumers in China say their shopping choices are influenced by social media. Products recommendations by KOL or Influencers have the most impact on millennials and Gen Z in China. And luxury consumers in China look to Kol before making purchase decisions. Linked partners are specializing in KOL marketing and we have over 3 000 KOLs on our books.
NATIVE ADS
Each Chinese Chinese social network offers an integrated paid advertising system. Systems vary from app to app and it's more or less effective depending on your budget, industry, and online reputation. While paid ads aren't a "must" in China, it's clear that these are excellent for boosting traffic at certain times of the year.
CHINESE SOCIAL MEDIA - FAQ
WHAT ARE THE MOST POPULAR CHINESE SOCIAL MEDIA IN CHINA?
WeChat, Weibo, and Douyin (Tiktok). With over 900 million Chinese internet users, China represents the world's largest social media market. It benefits from a very rich and diverse online landscape, that has nothing to do with the Western one. China has its own apps, social networks, platforms, etc. Understanding this world is essential for any global brand that would like to implement itself in the Chinese market.
HOW DO I REGISTER FOR AN OFFICIAL ACCOUNT?
IS WEIBO POPULAR IN CHINA THESE DAYS?
In terms of popularity, we can compare Weibo to Facebook. It is one of the oldest Chinese social networks, people criticize it, but everyone still uses it every day. It's a great platform for brands to trade and communicate with their followers. A post can easily go viral the same way it does on Twitter. The best way to have a presence in the Chinese market would be to create both a WeChat official account and a Weibo account and then research the appropriate existing Chinese platforms that can meet your needs.
DOES A COMPANY NEED A DIGITAL MARKETING AGENCY IN CHINA
YES! China has become hugely digital in the pasts years. The country and big groups have been investing heavily in technologies and the citizen embarrassing the convenience of Online services from shopping to taking classes, to looking for information. If your company does not have an online presence in China, your only solution will be to have Guanxi with powerful people that may or may not help your business. If you have a strong network, awesome, for other people, using digital marketing will be a lot easier and efficient.
HOW DO I GET FOLLOWERS ON WECHAT? WHY DO I NEED A VERIFIER?
Wechat is a closed social media, it is not easy to get followers but there are ways. First, make sure to display your WeChat QR code everywhere you can. Then, share your content into groups, create an admin group with a high engagement rate.
Douyin is the Chinese version of Tiktok. It is highly popular and addictive. Douyin is a great channel for Native ads (paid advertising) as the targeting algorithm is complex and precise to offer a very personal experience to every user.