CHINA SPORTS MARKETING AGENCY
TOP MARKETING SOLUTIONS TO PROMOTE YOUR SPORTS BRAND WITH CHINESE AUDIENCES AND CONSUMERS
We look for potential donors who can sponsor your team for the long or short term.
Management of the image of your Sport club and answers to the questions asked by the users on the forums.
MORE ABOUT OUR SOLUTION FOR SPORT BRANDS & PROFESSIONALS.
THE CHINESE MARKET - IN A CONNECTED WORLD, YOUN NEED DIGITAL MARKETING
China, with its massive population of over 1.4 billion, offers an enticing market. However, entering this competitive market requires careful planning. Sports, especially running and winter sports, are on the rise in China, with over 100 marathons held annually and increased investment in skiing facilities due to the upcoming 2022 Olympic Winter Games in Beijing. Linked keeps up with the latest trends to help you succeed in this dynamic market.
E-REPUTATION TO DEVELOP SALES
In China, brand reputation is vital. Positive feedback and recommendations from friends, family, and media platforms are crucial for gaining trust from Chinese consumers. Encourage conversations about your brand to drive traffic, generate great reviews, and secure referrals. Consider hiring a digital marketing agency to help maintain a strong and positive brand image, preventing any negative comments from affecting your reputation.
SEO ON BAIDU TO GAIN VISIBILITY
75% of searches in China are done on Baidu. You must have a good ranking on Baidu to be visible. Chinese consumers will only buy brands with good SEO on Baidu. To develop your visibility on Baidu, you can use different marketing solutions such as Pay Per Click (CPC) or Search Engine Marketing (SEM). You can also do SEO. This is the most efficient method but requires more work. You need to create good, shareable content using keywords to increase your web presence to rank higher naturally on search engines.
BRANDING MAKES EVERYTHING IN CHINA
Branding in China is one of the most important things. Chinese consumers buy a brand name. They want to buy premium, reputable brands. You need to build a strong image of your brand. In China, the brand name is a way to be easily popular. Make people dream, create a great story around your brand name. This is the key to success in China.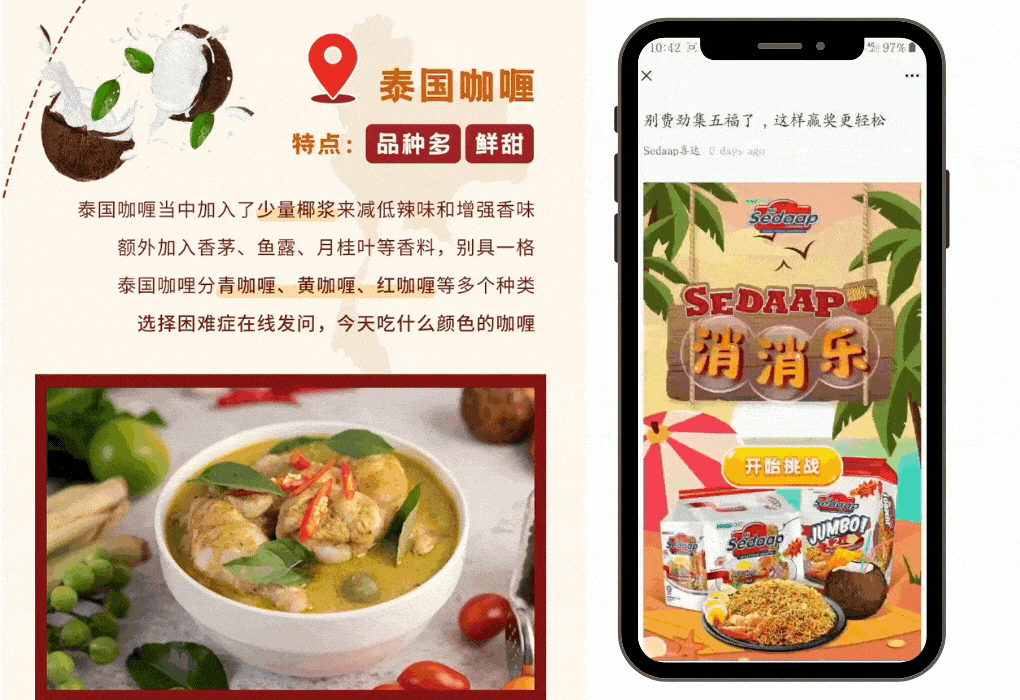 TRADE SHOWS, FAIRS AND EXHIBITIONS
Once you have good digital communication, you can go to trade shows and exhibitions in order to present your products and find new business partners. If you have not prepared well for trade fairs with the point mentioned above, don't waste your resources. For positive outcomes, you must already have a strong presence in the market. Bonus: Print your Wechat official account QR code as well as your Wechat Brochure QR code (much better than paper brochures)
FREQUENTLY ASKED QUESTIONS - SPORTS BRAND
WHAT IS THE MOST POPULAR SPORT IN CHINA?
Sports are becoming more and more popular in China. Sports like Table tennis, badminton, and basketball are some of the most popular sports in China. China is even the largest international market for the NBA with nearly 18% of Chinese athletes who play basketball. But soccer beats them all and is now the most popular sport in China.
WHAT IS THE BEST WAY TO SELL CHINESE SPORTS FANS TICKETS TO EVENTS?
To sell tickets and any kind of food, or beverage products to China fans, you need to adapt to Chinese consumers' digital payment preferences by offering WeChat Pay, Alipay, and Union Pay. You must know their tastes and also attach importance to your packaging; yes, packaging with an impactful and original design can play a large part in your favour. To gain the trust of your Chinese prospects, you will need to build a loyal community through online reputation and visibility. Finally, you must think of the Chinese e-commerce platforms, which are very numerous, to distribute your products to Chinese consumers locally in Canada and China.
HOW TO BUILD A STRATEGY FOR THE CHINESE SPORTS MARKET?
SEO ranking on Baidu to be visible before your competitors and build your online reputation

A translated and localized website for China

Design, original and personalized content to differentiate you and mark the consumer

E-commerce / social media platforms such as Pinduoduo, Ele.me, Meituan, Dianping, Xiaohongshu … to distribute your products

Official accounts on WeChat (H5 brochures, mini-programs …) and Weibo.
SHOULD I JOIN A TRADE FAIR, EXHIBITION IN CHINA?
You can, but it is not necessarily cost-efficient. Trade fairs are the most successful when combined with a digital marketing strategy: Wechat H5, a Website in Chinese, and a work on eReputation (especially in pandemic years where fairs go Online)
DOES A COMPANY NEED A DIGITAL MARKETING AGENCY FOR CHINA?
YES! China has become hugely digital in the pasts years. The country and big groups have been investing heavily in technologies and the citizen embarrassing the convenience of Online services from shopping to taking classes to looking for information. If your company does not have an online presence in China, your only solution will be to have Guanxi with powerful peoples that may or may not help your business. If you have a strong network, awesome, for other peoples, using digital marketing will be a lot easier and efficient.